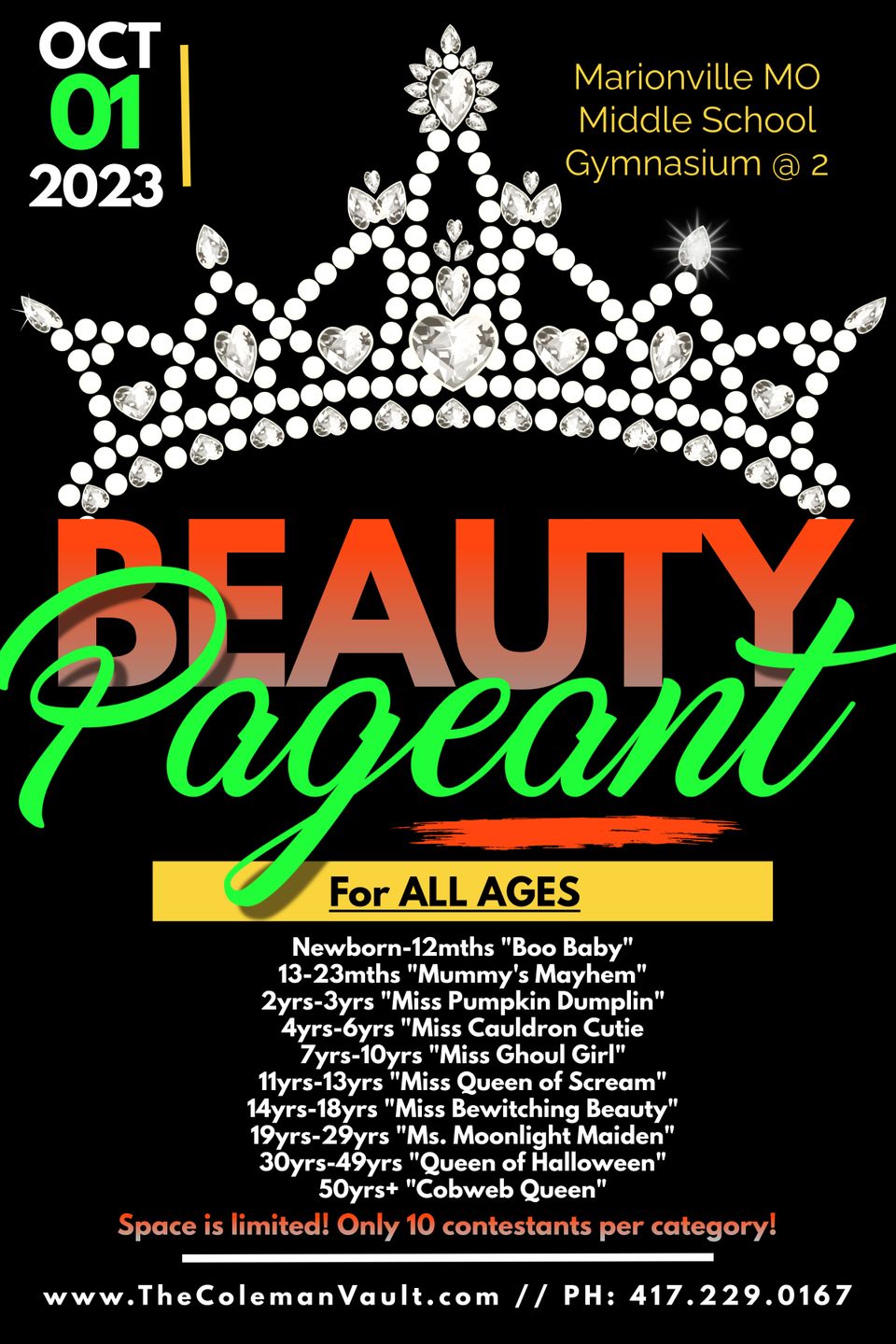 Family Funday Beauty Pageant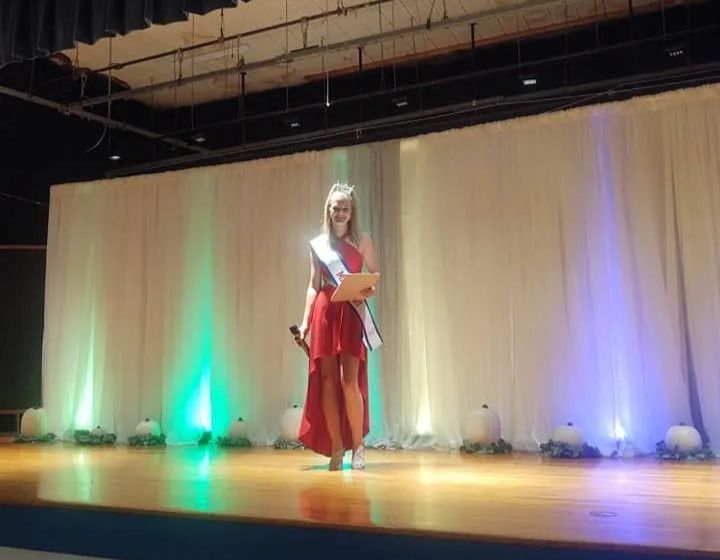 Now there is even more fun at The Coleman Vault's Annual Family Funday since we added a Beauty Pageant! It's for a great cause as the money collected goes towards our mission to revitalize the long forgotten historic downtown of Marionville, Missouri. All ages are welcome to participate in The Coleman Vault Beauty Pageant from Newborn to 100+. Simply fill out the form below, selecting the division you would like to participate in, and click submit. Make sure you include your payment information. Thanks! Looking forward to seeing you strut your stuff!
* Registration is limited to 10 participants per division due to time constraints.
Beauty Pageant Divisions
 
Newborn-12mths "Boo Baby"

13mths-23mths "Mummy's Mayhem"

2yrs-3yrs "Miss Pumpkin Dumplin"

4yrs-6yrs "Miss Cauldron Cutie"

7yrs-10yrs "Miss Ghoul Girl"
1yrs-13yrs "Miss Queen of Scream"

14yrs-18yrs "Miss Bewitching Beauty"

19yrs-29yrs "Ms. Moonlight Maiden"

30yrs-49yrs "Queen of Halloween"

50yrs+ "Cobweb Queen"